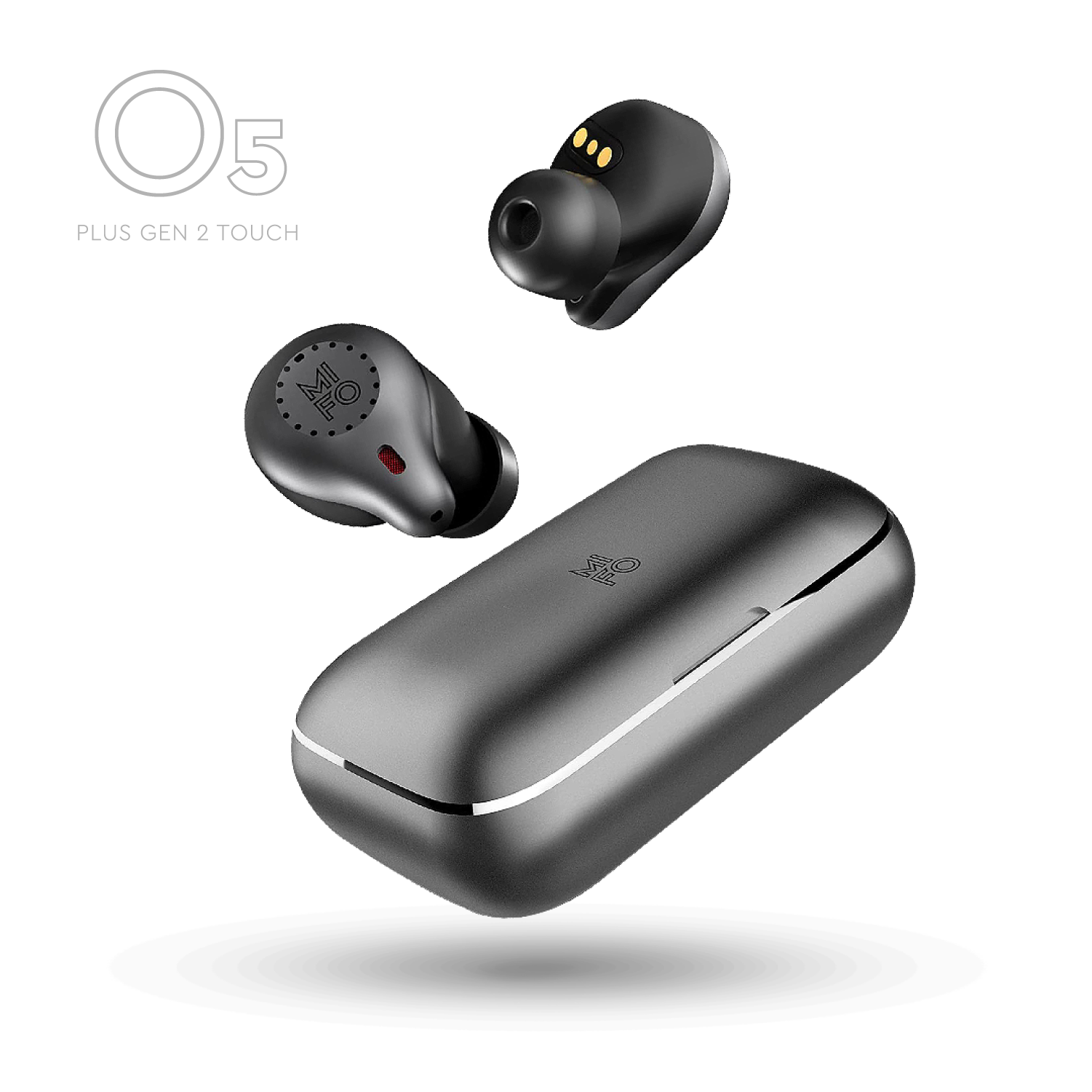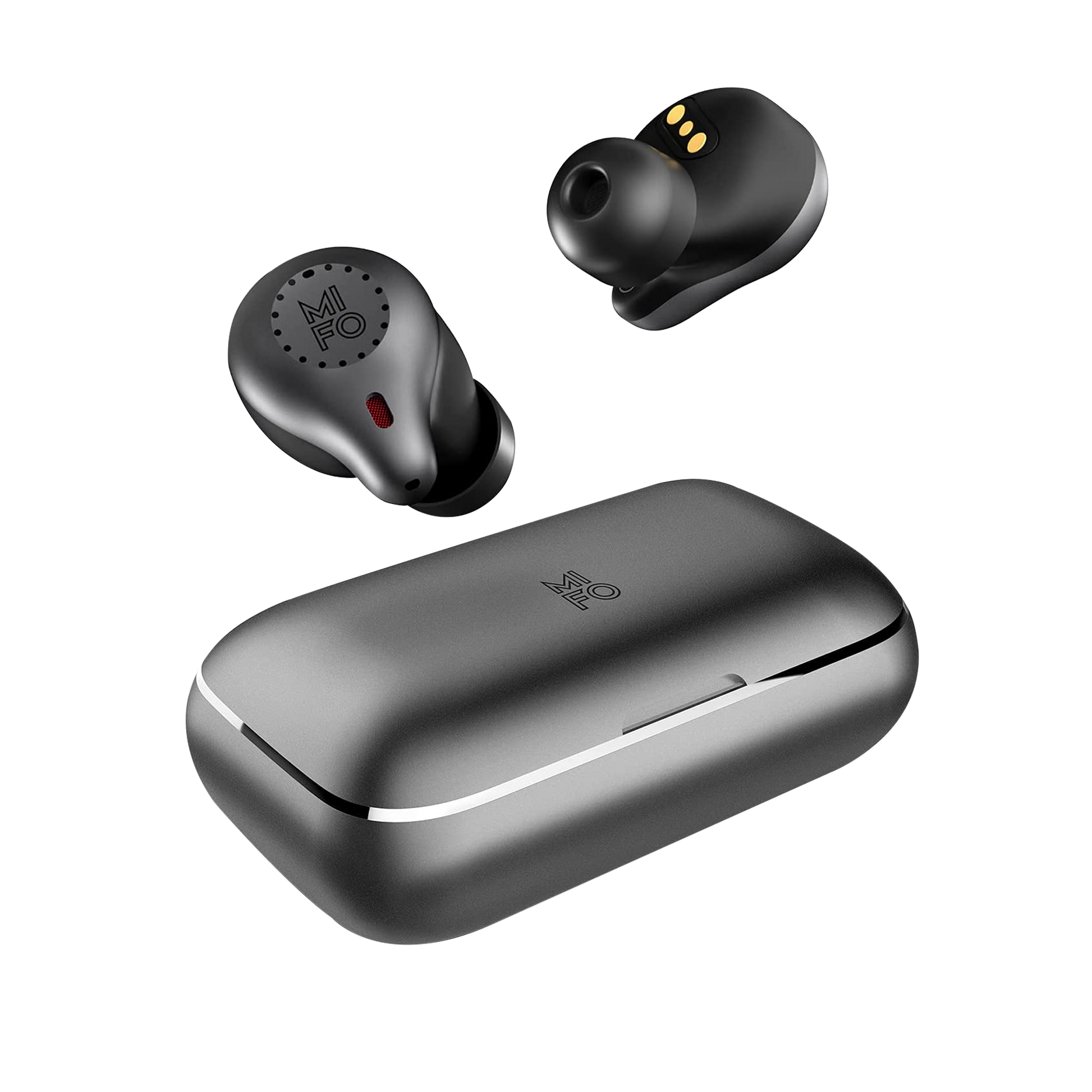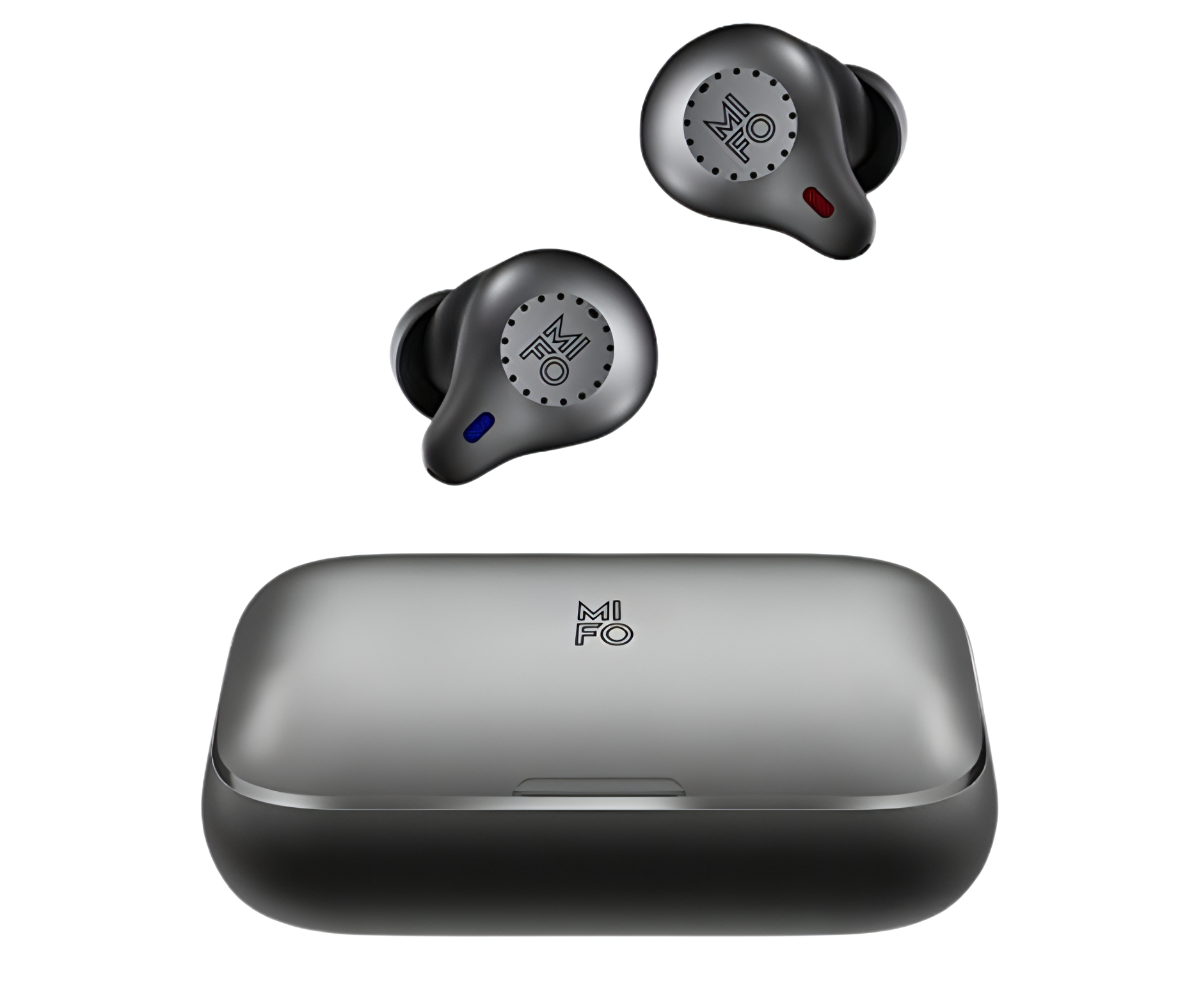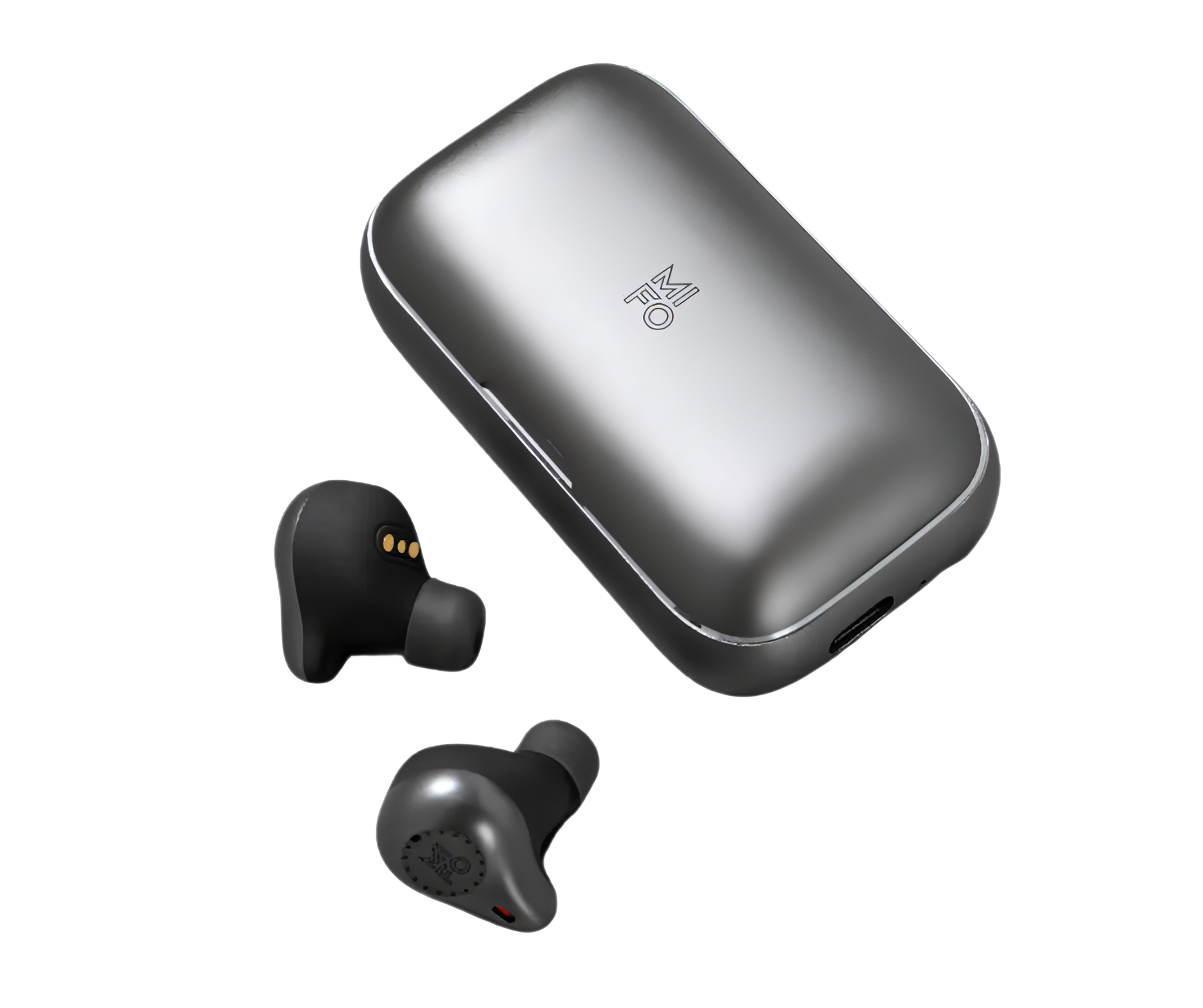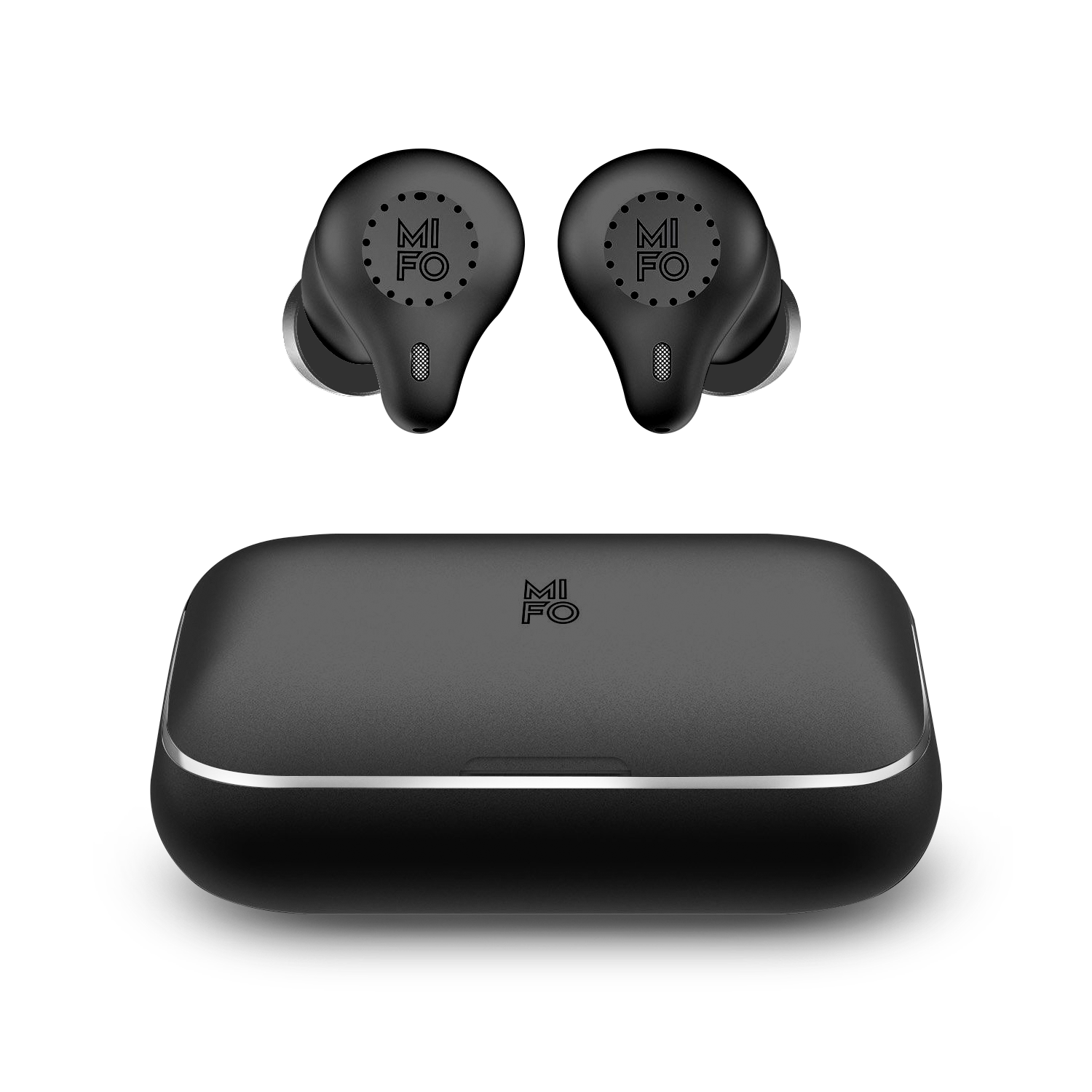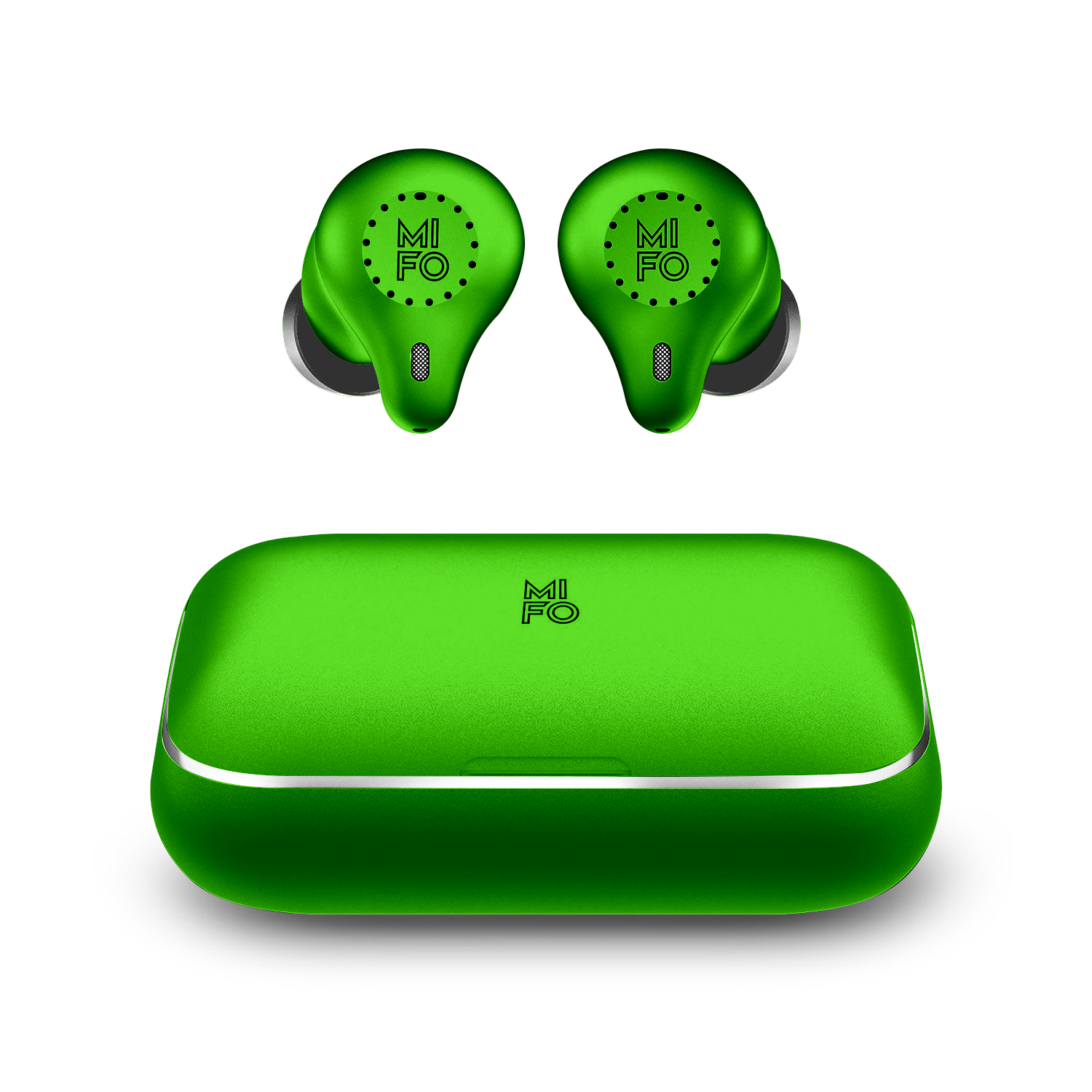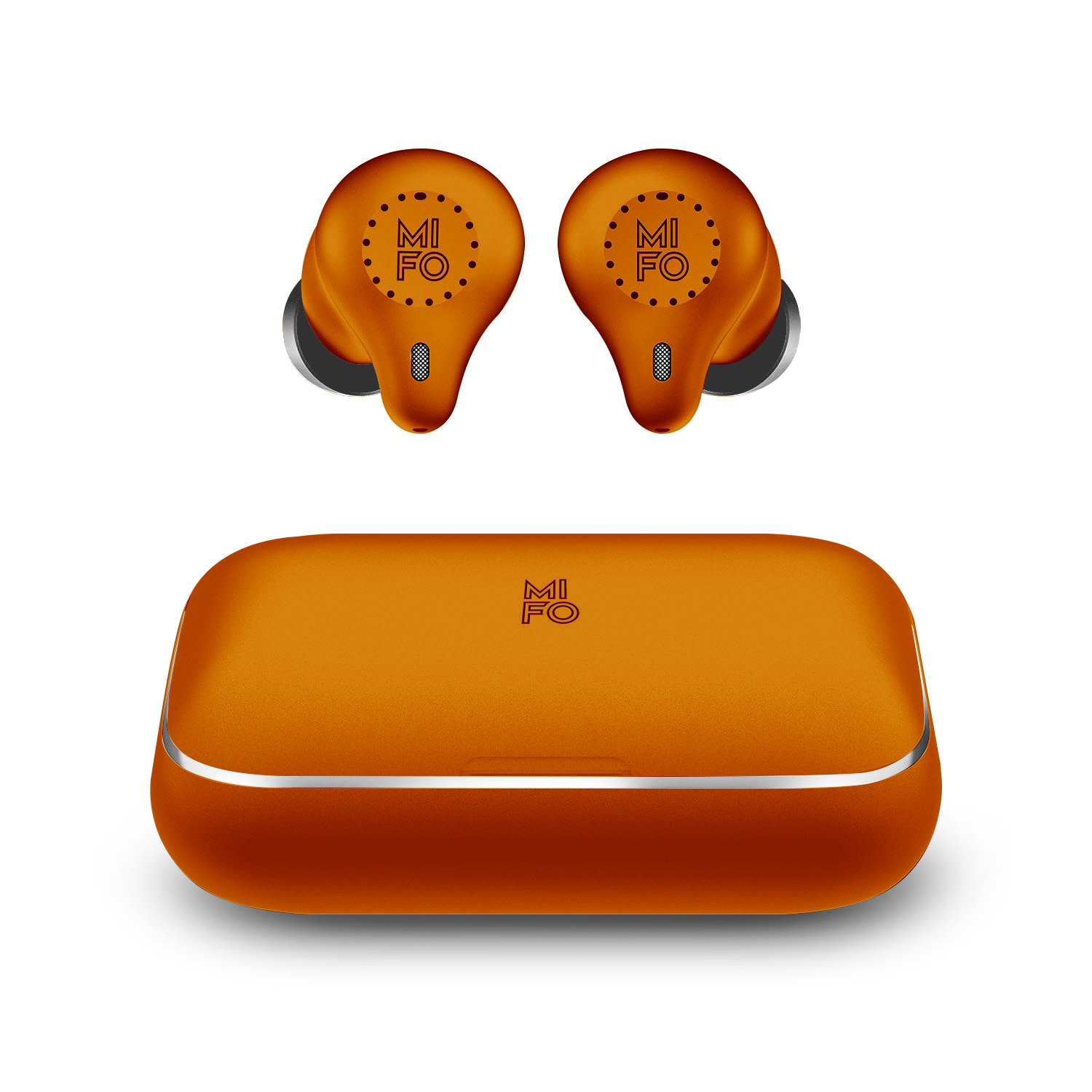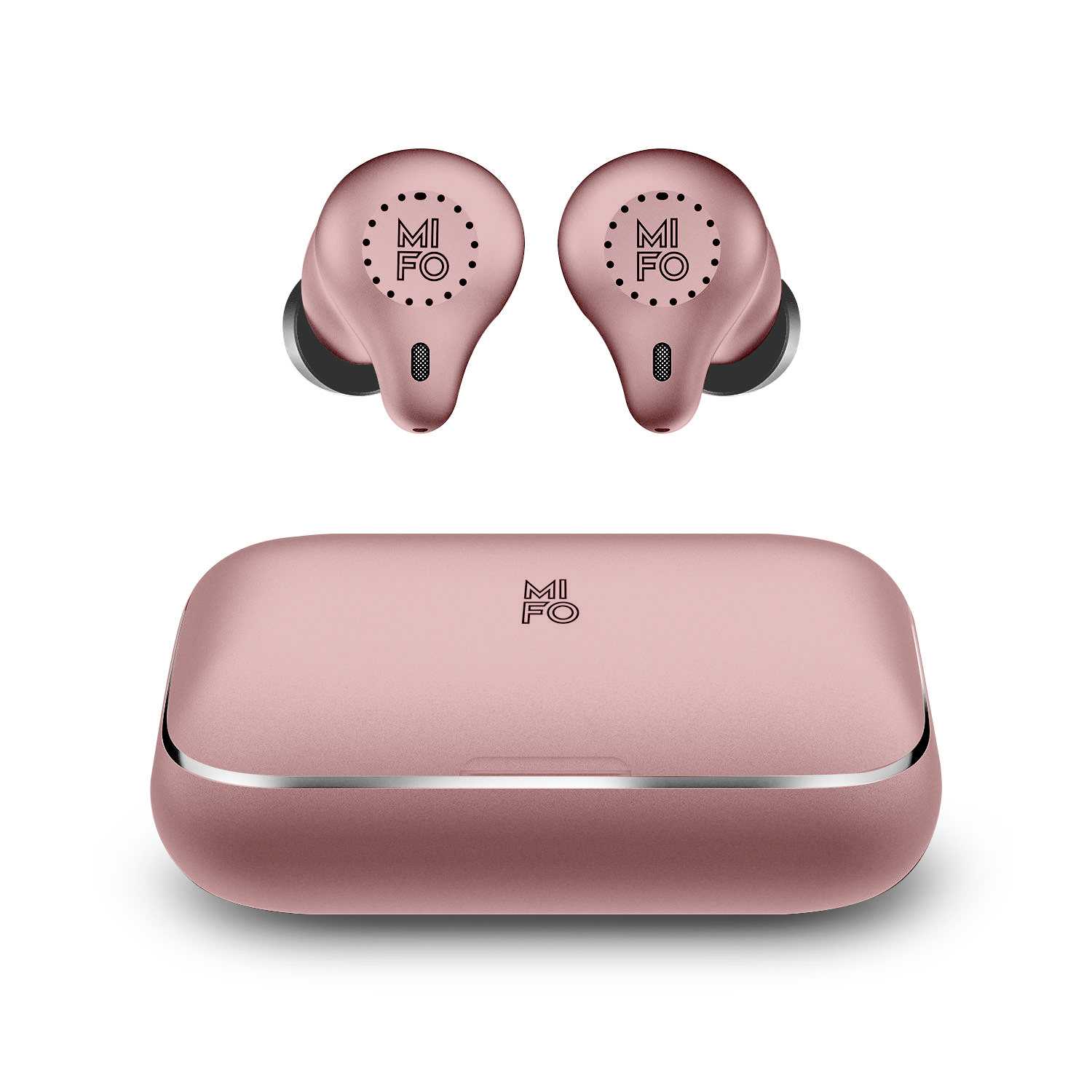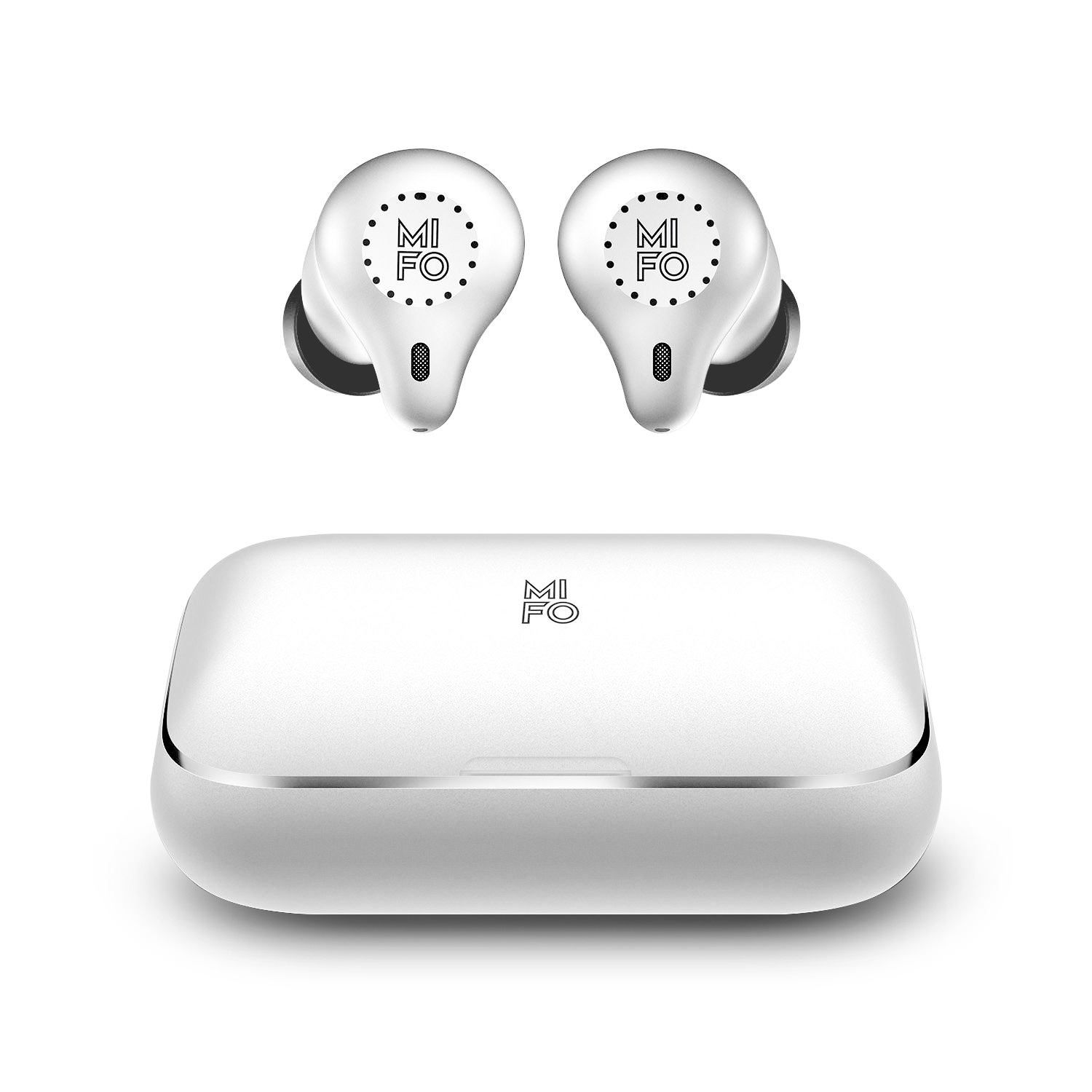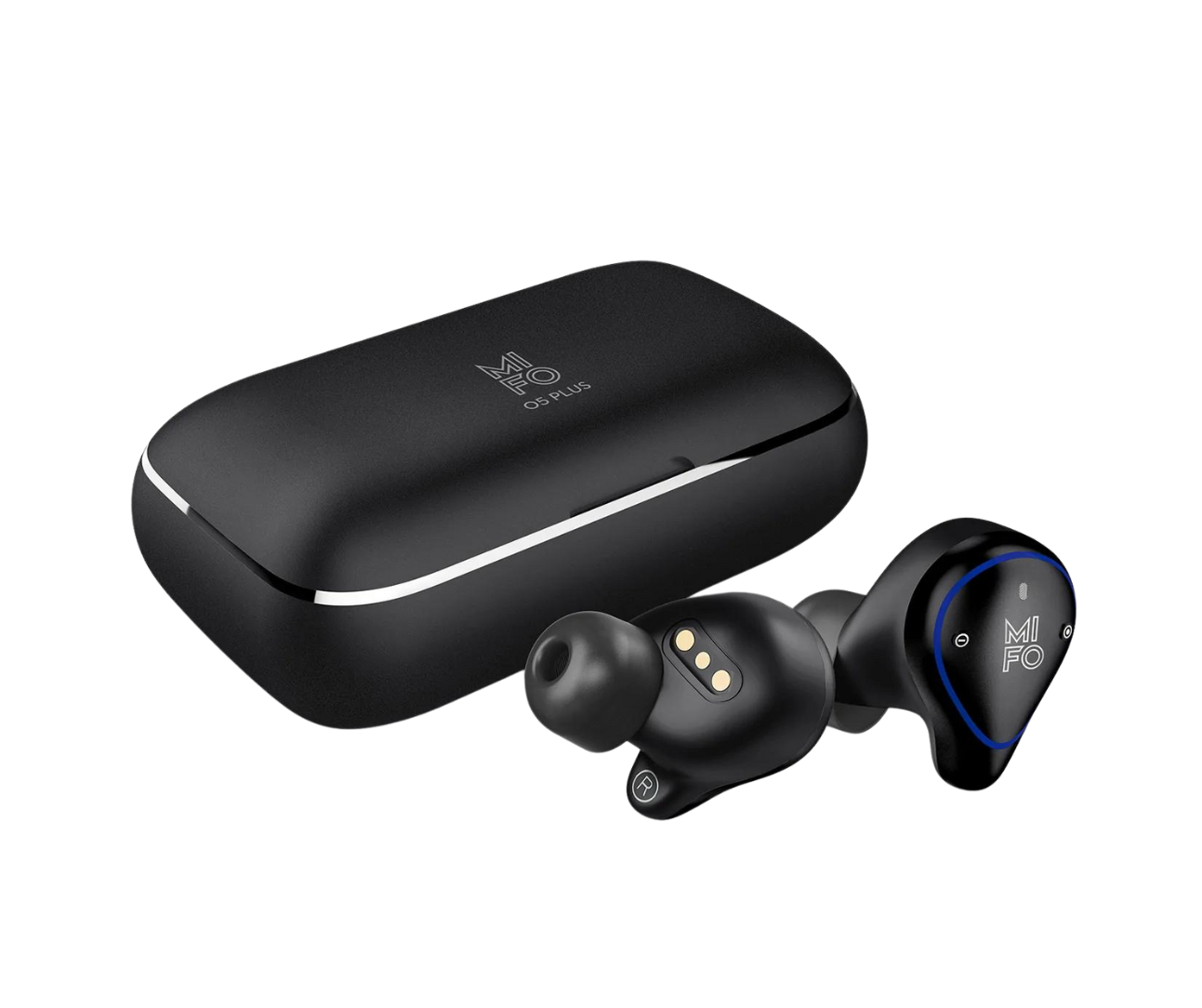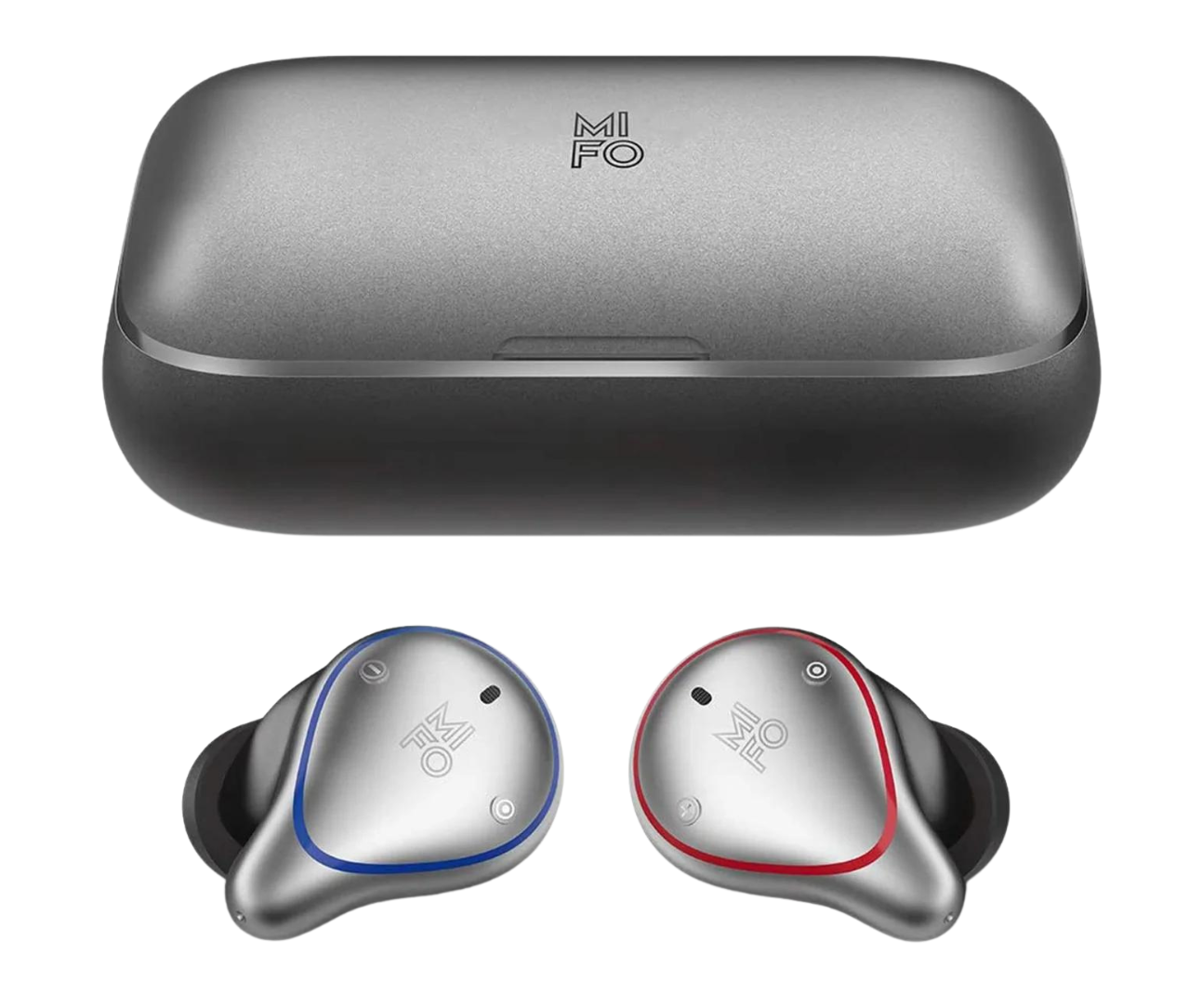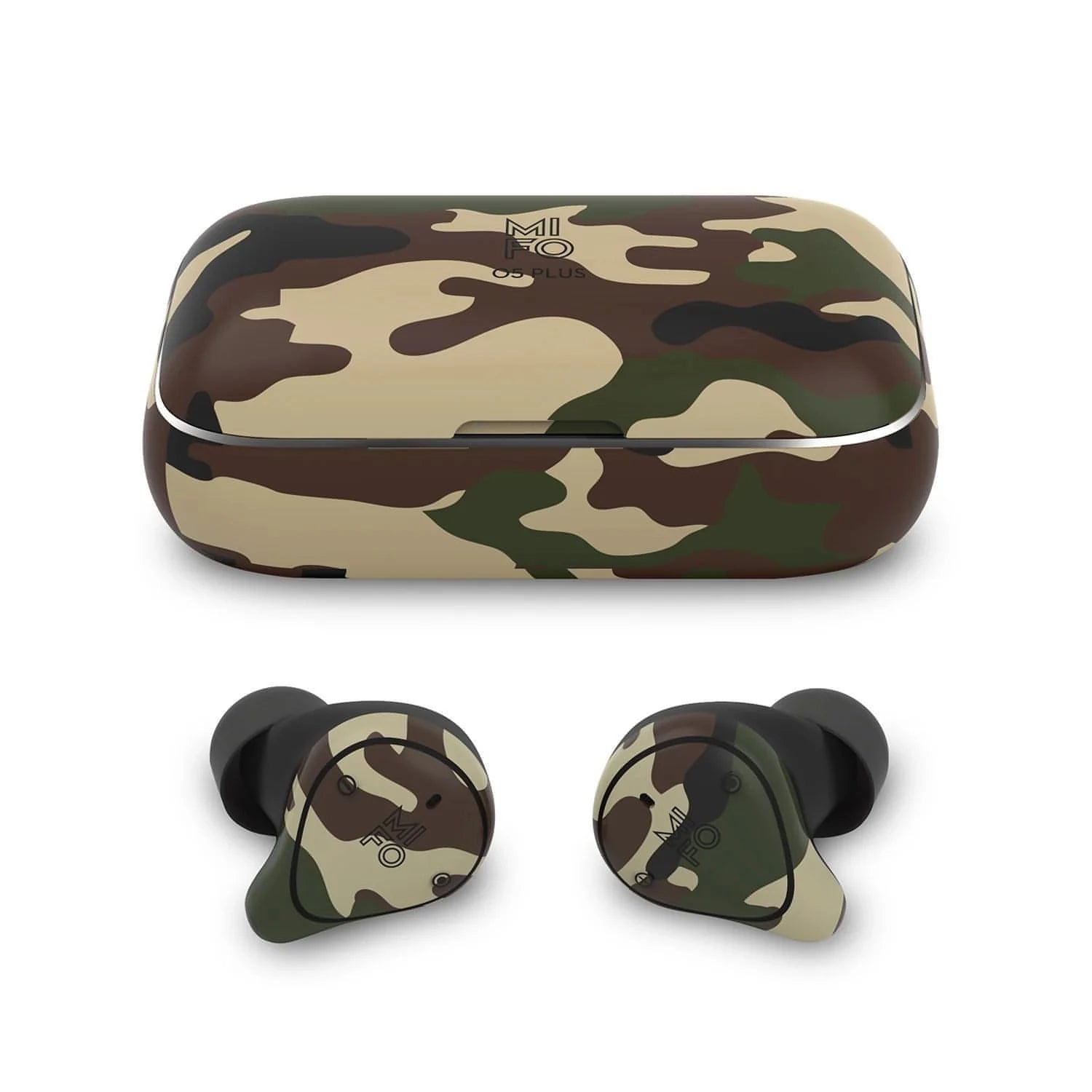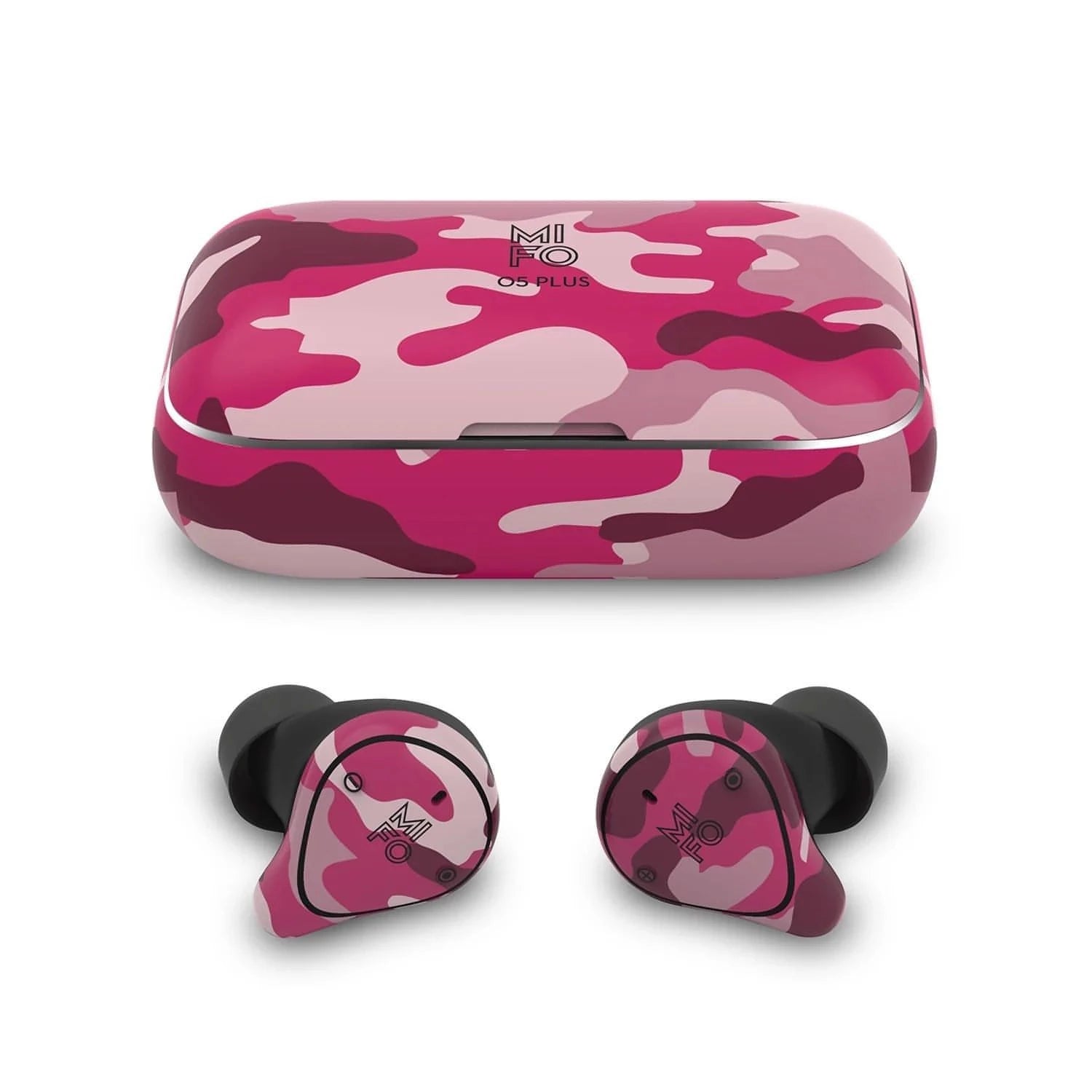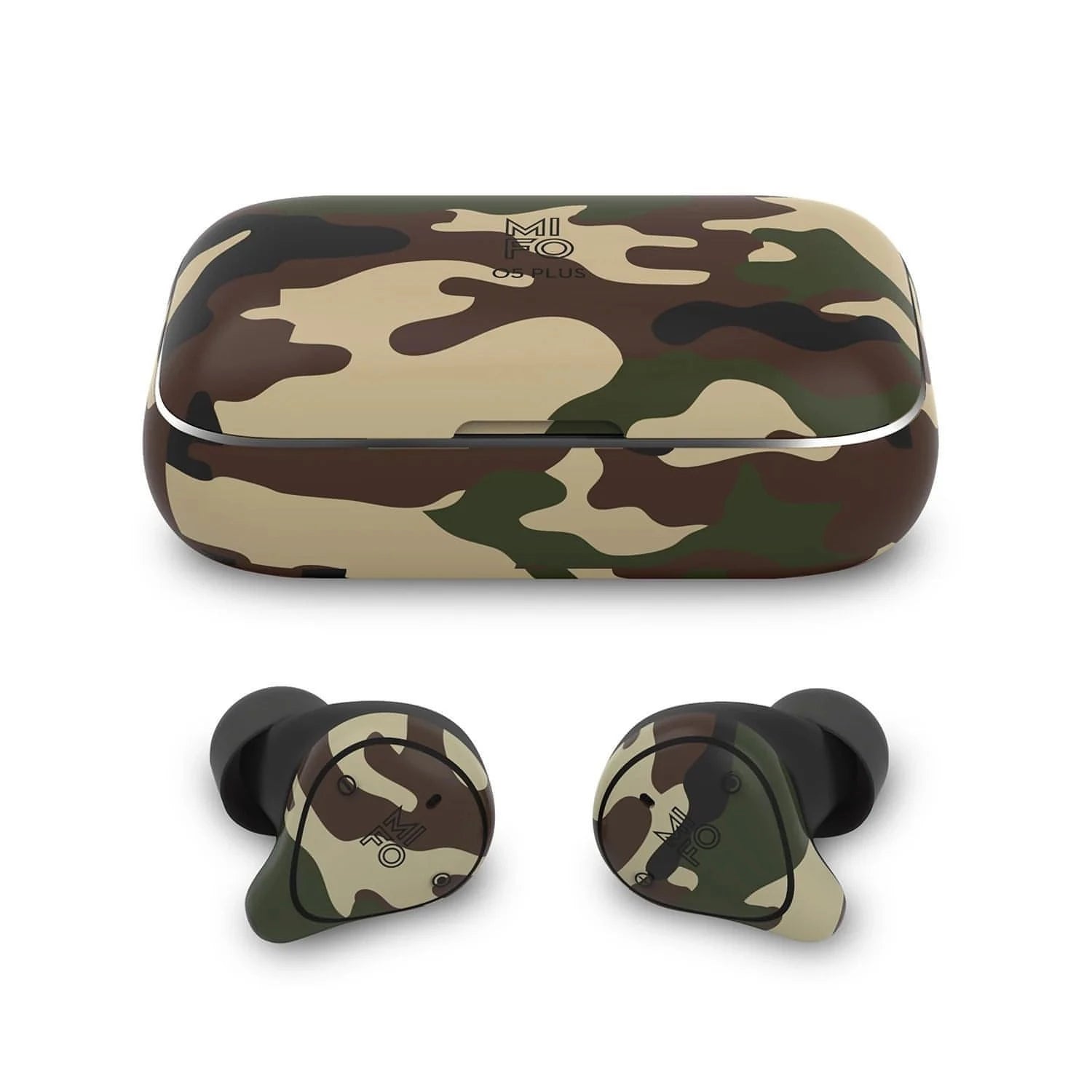 Mifo O5 PLUS Gen 2 [2023] Smart True Wireless Bluetooth 5.2 Earbuds
Regular price
Dhs. 399.99
Sale price
Dhs. 399.99
Regular price
Dhs. 499.99
Product description
Shipping & Return
Unboxing Reviews
Updated for 2023, We're introducing significant enhancements to the global sensation, the O5 PLUS Gen 2 true wireless model by Mifo. The O5 Gen 2 now boasts superior sound, USB-C fast charging, a power bank feature to charge your other devices, and a convenient transparency mode to tap into the sounds around you!
Transparency mode allows you to hear the world around you with a tap.

 

Press the function button on either earbud for 1 second to amplify ambient noise. Perfect for runners who need to hear

 

oncoming vehicles, or for environments where conversation may happen.
Power bank keeps you fully charged.

 

Plug your phone into the included USB-C case and use it to recharge. Each charging case has enough power to completely recharge your smartphone from zero at least one time. Earbuds that power your workout, and your devices.
Machined aluminum construction

 

achieves beauty and durability that other true wireless earbuds simply can't match. The extra smooth aluminum charging case slips easily in and out of pockets, bags, and storage compartments without risk of damage.
Waterproof IPX 7 nanocoating provides complete protection from rain, sweat, and even full submersion under water for 30 minutes, up to 1 meter. Corrosion resistant coated aluminum refuses to rust or tarnish. (Not applicable for the case, Earbuds only)
Bluetooth 5.2 wireless provides up to 12 meters of distance with no distortion and perfectly synchronized zero drop signal.
Intelligent Bluetooth pairing means you simply take one or both earbuds out of the charging case to automatically pair to your preferred devices.
Independent usage

 

and voice functions with multi-microphone technology. Use one or both earbuds to make and receive calls with tap to control functionality. Tap to adjust music, answer or swap calls, and activate voice commands.
Included 2600 mAh charging case

 

with rapid restore charging provides an added 150+ hours of active use battery life.
Defective or Unopened 30-Day Product Return Policy
At Mifo, we strive to hit the mark on every order. If your product is defective or has not been opened (meaning the shrink wrap seal is intact), we make it easy for you to return within 30 days of purchase. Simply contact us with your order number and a description of the problem. You'll need to return item(s) to our UAE-based returns center by contacting our support team before we issue a full refund. Our returns team will provide you with detailed instructions upon approval of the return request.
Opened 30-Day Product Return Policy
We want all of our customers to be happy, and so we offer options for products you have opened and used, but no longer want within 14 days of purchase. We cannot offer full refunds for opened products that are otherwise functional per original manufacturer standards, even if you only used the product once. 
We are a business that has to pay for research and development, employees, warehouses, suppliers, and shipping companies to bring products from the world to your door. When you return a fully functional product from mifo.ae we must take the following steps at our cost:
Remove and inspect the item and all accessories at our UAE-based returns center
Clean and sanitize the item and all accessories, and remove any traces of wear and tear
Wipe onboard memory and reset all software settings to default
Replace the packaging and repack the item
List and market the item on secondary markets for sale as an open box item
Pack and ship the item to the new customer
To offset these costs we may, at our discretion, offer refunds for opened products minus restock fees to cover the above according to the following fee schedule:
Mifo O5 Plus Gen 2 Touch and Mifo Sportset: 10%
Other Products: 15%
If you would like to return an opened product within 30 days of purchase, simply call, email, or live chat with your order number and a description of the problem. You'll need to return item(s) to our UAE-based returns center before we issue a refund minus any restock fees. Our returns team will provide you with detailed instructions upon approval of the return request.
Please review the below rules and restrictions. We will not offer refunds that fall outside this policy under any circumstances.
Refunds and Returns Rules and Restrictions
These are Mifo's ("Mifo", "we" or "our") Overall Return Guidelines applicable only to products purchased by you directly from the mifo.ae website. All returns must meet the overall guidelines in order for the individual return policy to apply.
Returns for refund may be subject to a restocking fee. Restocking fees are based on product category as a percentage of the total purchase price at the time of the purchase and are as follows:
Mifo O5 Plus Gen 2 Touch and

 

Mifo Sportset: 10%
Other Products: 15%
We strive to offer the lowest prices possible on quality products. However, there may be times when lower prices exist for the same goods on other on and offline retailers. We do not offer price matching or authorize returns based on customers finding a lower price for the same or similar goods. We encourage all customers to do thorough price comparison research before making a purchase.
All products that are new with the retail packaging never opened can be returned to Mifo within 30 days with the exception of items marked as on sale or final sale. Once we have inspected the returned goods we will issue a full refund minus the cost of shipping. Returns must be sent to our UAE-based returns center. For complete return information, please contact customer support.
Products that are received by mifo in any of the following conditions are not eligible for return and may be rejected:
Any product not purchased directly from mifo.ae.
Any product that does not exhibit the described reason for the return (i.e., a return initiated for a DOA product that powers on and works properly upon inspection).
Any product with missing, damaged, altered, or otherwise unreadable serial number label, manufacturer model or part number label, and/or warranty label.
Any product that is returned without all original packaging and accessories, including the retail box, manuals, cables, and all other items originally included with the product. Refund returns received in this condition may incur a restocking fee or be rejected.
Any product from which the UPC code has been removed from its packaging.
Any product that exhibits physical damage.
Any product for which you have submitted a mail-in rebate or displays an online sale price or rebate at the time of purchase.
Any product which appears tampered, customized, or altered in any way.
Sincerely, 
The mifo.ae Team
Mifo O5 Plus Gen 2 Wireless Earbuds Review And Unboxing With Fitness Guru Noah Huisman
Gamesky Reviews: Mifo O5 Gen 2 A Huge Upgrade
Good in general
But when somebody is calling they are hearing me but I can't hear them. How can I solve this issue? Could you provide service regarding this please
Best IEMs I've ever owned.
I am writing this review two and a half years after purchase, and my earbuds have only just given out on me today. These guys have served me very well for the entire time I've had them. The battery life and waterproof aspects were what had drawn me in originally, and they did not disappoint. Only in the last month has the case held less than 100 hours of charge - up until very recently, they held up as well as the first day i got them. The sound quality is also pretty solid in my opinion, with defined top end and strong bass. The buds themselves are extremely comfortable, to the point where I often fall asleep with them in. The case has a strong magnet and when I drop it, which happens more often than I'd like to admit, it usually stays closed, unlike any other wireless earbuds I've had. Overall, I would reccomend these to anyone. I've just ordered my second pair.
Awesome earbuds almost perfect
They are heavier while in case because of the phone charging/large battery feature. Wish they had a built in hoop to connect to a string or keys. This would awesome but they would not look as nice while in case. Still awesome though!
Best ear buds for the price!!!
I had bought a pair of these about a year ago but I lost them when I moved. These ear buds are amazing for the price. Real easy to connect to your phone and has an amazing, clear and crisp sound!! Best noise cancelling buds too!!! I absolutely love them!!! Gonna buy another pair just to have on the side.