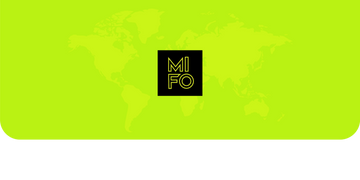 Mifo Audio is a global seller of high-end audio devices, including earbuds, headphones, speakers, and more.
Mifo Audio's flagship product is the Mifo O5 Gen2 2023 Touch Edition, a wireless earbud with advanced touch controls and superior sound quality. It features a sleek, ergonomic design and is constructed with premium materials for a comfortable fit. The earbuds also have advanced noise cancellation technology, allowing for a truly immersive listening experience.
Overall, Mifo Audio is a global leader in the high-end audio market, offering a wide range of premium audio products at an affordable price. With a commitment to quality and customer service, Mifo Audio is dedicated to helping customers find the perfect audio solution to fit their needs.
In addition to the Mifo O5 Gen2 2023 Touch Edition, the company also offers a wide range of other audio products, including over-ear headphones, portable speakers, and more. All of Mifo Audio's products are designed and engineered to deliver the best possible sound quality, and are tested rigorously to ensure they meet the company's high standards.